Proven economic outcomes are an effective way to gain the attention of public stewards.
Communities, funders and other stewards can spur policy change for a region or state. But rather than knocking on policymakers' doors, change might more commonly surface through the support of effective programs and practices that strengthen small businesses. 
Influencing public policy does not happen overnight, but over time
In their roles as organizers, administrators and chief collaborators, stewards of networks of inclusive small business support have the opportunity to bring people together to address problems, share ideas, and generate solutions. This type of collaborative leadership takes time and involves convening stakeholders, including public officials; business professionals; small business owners; and leaders of community or nonprofit organizations to work together toward common goals. It also takes time to put ideas into practice and measure outcomes that will get policymakers' attention.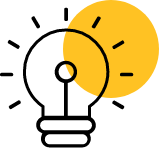 NEInsight
Good public policy for a "new economy"
NEI has not focused on policy advocacy, but on developing programs that would inform policy. Because of its success and role as a trusted leader, it has had an influence on public policy changes since its inception.  When NEI started, much of the public sector support was focused on high-growth, high-tech strategies rather than small business and entrepreneurial development. As NEI evolved to determine small business support to be a major gap, it consequently created and supported programs to fill that gap. One of those programs was NEIdeas, which inspired the launch of the City of Detroit's Motor City Match program.
Learn more
To understand NEI's past contributions and to look toward future opportunities, NEI commissioned Public Policy Associates in 2020 to develop a "look back" and "look forward" report.
DIVE DEEPER: Read the retrospective report, New Economy Initiative Policy Influence and Opportunities, which includes opportunities for recovery and building.

At its start, NEI indicated that good public policy should:
Provide for clean and safe communities
Formulate pro-business zoning, taxes and other policies that foster both start-ups and diverse, dynamic neighborhoods
Provide zoning and technology services that foster high-density neighborhoods favored by creative young workers
Protect a clean environment
Secure high quality K-12 education
Create parks, green spaces, and other recreational opportunities
Welcome newcomers (e.g., immigrants and business leaders seeking to relocate to Michigan)
As philanthropists, activists and communities build a network of inclusive support for entrepreneurs, they become trusted stewards who can identify crucial public practices that can, in turn, influence public policy by…
Addressing barriers for participants to enter the entrepreneurial ecosystem
Convening owners of small and micro businesses to discuss needed changes to local, state and federal policies
Elevating additional voices (including micro business owners) to promote issues supportive of inclusive practices
Issuing reports documenting inclusive small business practices
Providing reliable information for government and private sector decision making
Creating opportunities for entrepreneurs and small business owners to meet with elected officials and government agency leaders to communicate emerging issues
Much of this work involves targeting economic opportunities because policies, on their own, cannot eliminate disparities for underserved businesses. But, organizations can play a major role in making sure future policies are enacted that reduce inequality over time.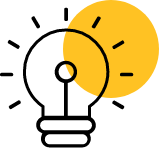 NEInsight
Ecosystem stakeholders influenced Detroit bankruptcy outcomes
A number of NEI's supporters credit the culture that NEI created with philanthropy and business leaders as an important catalyst during the City of Detroit's bankruptcy proceedings.
Though NEI was not directly involved in the proceedings, many of the leaders that participated in the philanthropic part of the final deliberations spent countless hours during years prior building relationships and trust with one another as they set up NEI and its grantmaking framework. Under the final bankruptcy bargain, more than $816 million was donated by foundations through the Foundation for Detroit's Future, Detroit Institute of Arts donors, and the State of Michigan.
As this example illustrates, NEI's contributions to policy changes were reflected more in how it brought public and private systems' actors together to work toward common desired outcomes.

Recommended practices for moving inclusive policy forward
Suggested practices and policies to focus on:
eliminating barriers for businesses owned by people who are Black, immigrant, people of color or women;
growing entrepreneurship;
creating long-term financial sustainability for small businesses; and
developing programs that address a continuum of digital needs (solutions are needed to address both digital access and a transition to e-commerce).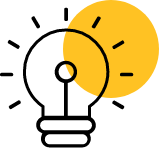 NEInsight
NEI charts out solutions, for funding, leadership and COVID-19 recovery
These downloadable policies and practices have served as a guide to level the playing field and support Detroit-based small and micro businesses and others across Michigan, but can be applied to other municipalities.
Learn More
They include solutions and illustrate the varying levels of policy involvement (federal, state/local and private sector):

Related case studies and resources
Browse all tools and resources